Hospital attack in gaza today from Israel
Hospital attack in gaza today.
The spokesperson for the Ministry of Health in Gaza stated that on Tuesday, an Israeli airstrike resulted in the deaths of hundreds of individuals at a Palestinian enclave hospital. However, Israel contends that this explosion occurred due to a Palestinian munitions depot.
The current wave of violence in Gaza has seen the highest number of casualties in any single incident so far. This has prompted protests in the occupied West Bank, Istanbul, and Oman.
The Palestinian Health Minister, Mai al-Kaila, has accused Israel of a "massacre" at the Al-Ahli Arab Hospital. This attack resulted in the death of numerous people during Israel's 11-day intense bombing campaign in Gaza.
Israeli Prime Minister Benjamin Netanyahu claimed that "terrorists" from Gaza attacked the hospital, not the Israeli military.
The Ministry of Health spokesperson, Ashraf al-Qudra, reported on Wednesday morning that hundreds of individuals had died, and rescue workers were still retrieving bodies from the rubble. In the hours following the explosion, Gaza's civil defense chief had initially stated that 300 people died, while the Health Ministry later put the number at 500.
https://parkdailynews.com/pakistan-football-team/
An Israeli military spokesperson, Rear Admiral Daniel Hageri, told journalists that the Palestinian Islamic Jihad, a militant group, had fired rockets in the vicinity of the hospital during the attack, claiming that their projectiles hit a parking lot.
Another spokesperson, Lieutenant Colonel Jonathan Conricus, told CNN that the military had intercepted a communication in which militants admitted to errant firing. He mentioned that the military would release the recording of this conversation.
The Islamic Jihad disputed any involvement of their rockets in the hospital explosion, stating that there was no activity around Gaza City or its surroundings at that time. The Iran-backed Islamic Jihad had participated in the attack on Israel on October 7, similar to Hamas, firing multiple rockets at Israel.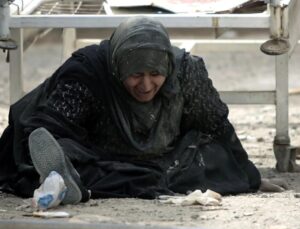 The news of the strike and casualties during President Joe Biden's visit to Israel has been met with condemnation from several countries. Russia and the United Arab Emirates called for a meeting of the United Nations Security Council, and clashes have broken out in the West Bank.
Previously, the United Nations had stated that the Israeli strikes targeted a school where at least 4,000 people had taken shelter. The agency reported that six individuals had been killed, with dozens injured.
During the briefing to reporters, Hageri expressed doubt about the number of casualties due to the hospital strike and claimed that this facility was unaffected directly. He mentioned that footage from military drones indicated a type of explosion different from what they had in their records.
Regarding the death toll, Hageri stated, "I cannot tell you how many people died here, and no one can confirm it."